Troy Shimkus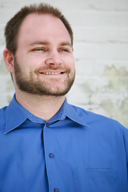 Because of his love for all technology, Troy started out as an IT consultant before moving on to teach and direct Music in the Lake County School system. After achieving his Masters in Music Education, including an extraordinary opportunity to study at the University of Londonís Royal College of Music, Troy returned to his roots and passion for technology as an Innovative Learning Specialist, teaching teachers and faculty the newest educational technologies and introducing new hardware and software systems to improve the overall learning experience.
Glynne Mallery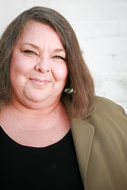 With 20+ years in business, Glynneís skills and expertise encompass everything from Marketing to Management, Training to Corporate Communications. She spent several years designing and delivering training throughout the country in subjects ranging from Executive Leadership to Successful Selling. Certified in Programmed Learning from the University of Michigan, she is as comfortable creating content as she is delivering it.
Quick Tip - Google
Google is an amazing tool, it does so much more than simply searching the web for content, here are a few of our top Google tricks:
Add filetype: to your search to display results that only match a certain file type.
Use the Google Search engine as a calculator by typing a math problem in the search.
Enter a full phone number with area code to display the name and address associated with that phone number.
Favorite Links
Training Finder
Don't know what your teachers need? Take our survey to see what we have to offer. COMING SOON!